Zoe is a design rectangular table with an asimmetric and linear design made in metal.
A shaped top is present with different finishes, such as ceramic, wood and glass.
Various customization options are available. Below you'll be able to browse the gallery and consult the list of finishes with their technical data. For more information or any request, please contact us by following this link.
Zoe table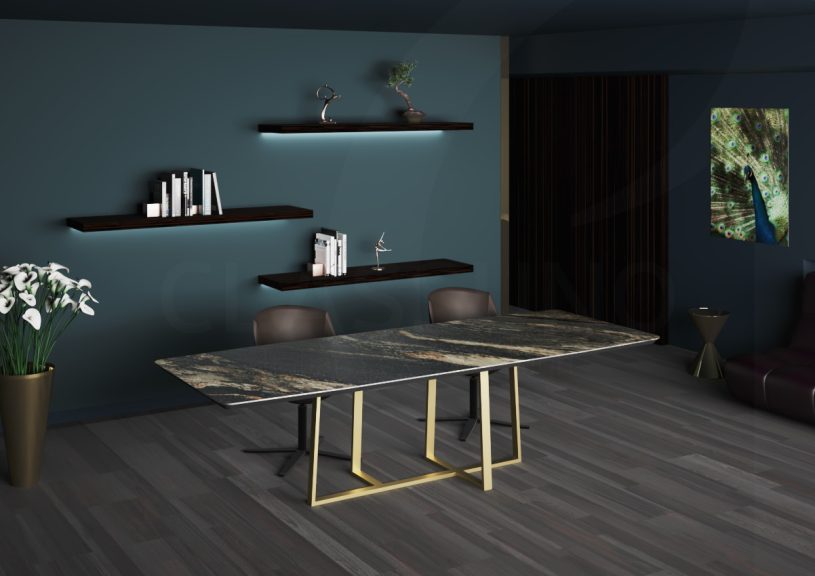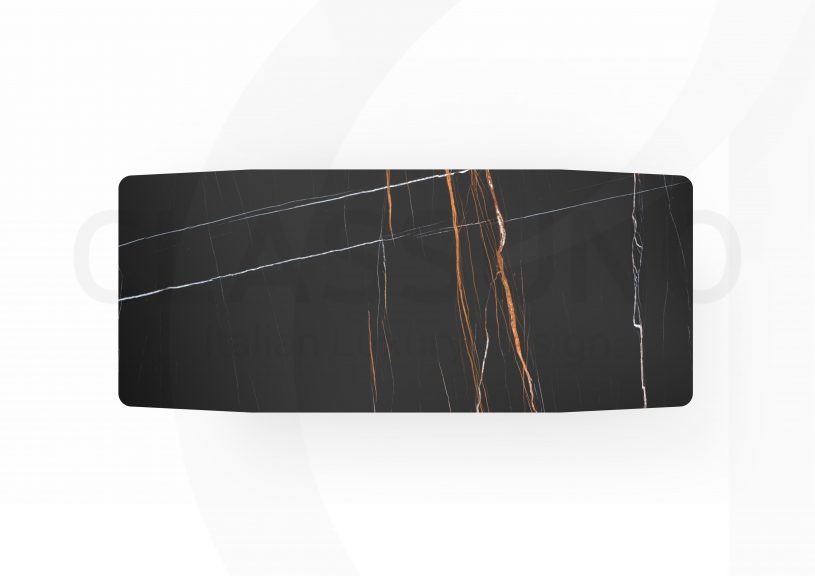 Dimensions
Zoe is offered with the following measures:
Note: we can also evaluate and produce versions with the dimensions that best suit your environment. Contact us for a free, no-obligation quote.
Code ZOE01
Width: 260 cm
Length: 110 cm
Height: 75 cm
Code ZOE02
Width: 220 cm
Length: 105 cm
Height: 75 cm
Materials and finishes
Your living or work place as you wish. Choose what best suits your tastes and environments. In this section you can browse a wide selection of materials and finishes available for this product.
Note: for more information please contact us, we will guide you in customizing your element.
Finishes for the shaped top
Finishes for the metal structure