Classuno
Italian Luxury Design
Welcome to Classuno. We are an Italian interior design and contract design company that make and sell a range of original furnishing and lighting elements with multiple customization options.
⮟
Rectangular dining table
Delia
Rectangular dining table
Titano
Wall "Luminaria"
Rosone "Fiore Del Sole"
In our catalog you will find elements with modern and contemporary lines, including: tables, desks, bookcases, shelves, wall systems, equipped walls, wine cellars, cupboards, dressers, bedside tables, consoles, small tables, coffee tables, mirrors, dividers, floor lamps, wall lights, table lamps, pendant lamps, chairs and armchairs.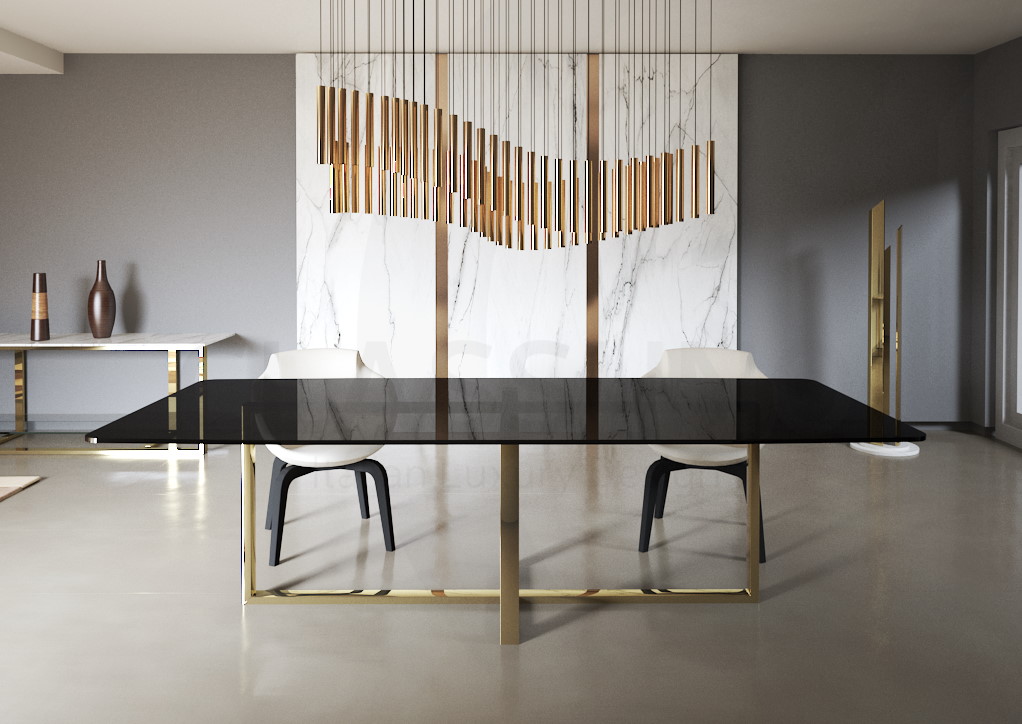 Luxor
Dining table with a minimal and contemporary line.
The basement is made of metal with crossed rectuangular profiles and shaped top in crystal, ceramic or wood.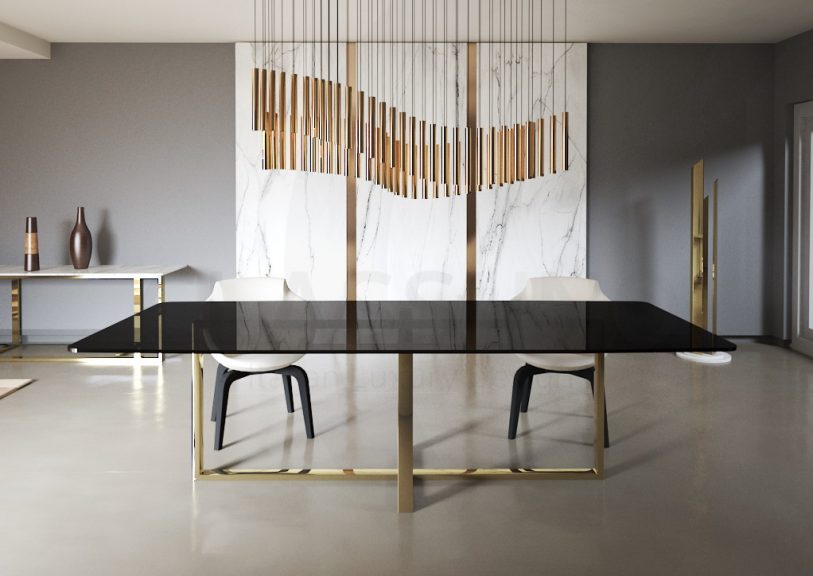 Vinolucente
One of our creations, modeled and made by us at the customer's request.
Created for a commercial activity, our Vinolucente wine cellar features several polished steel shelves for bottles, a hanging glass holder and worktops in Sahara Noir marble and wood.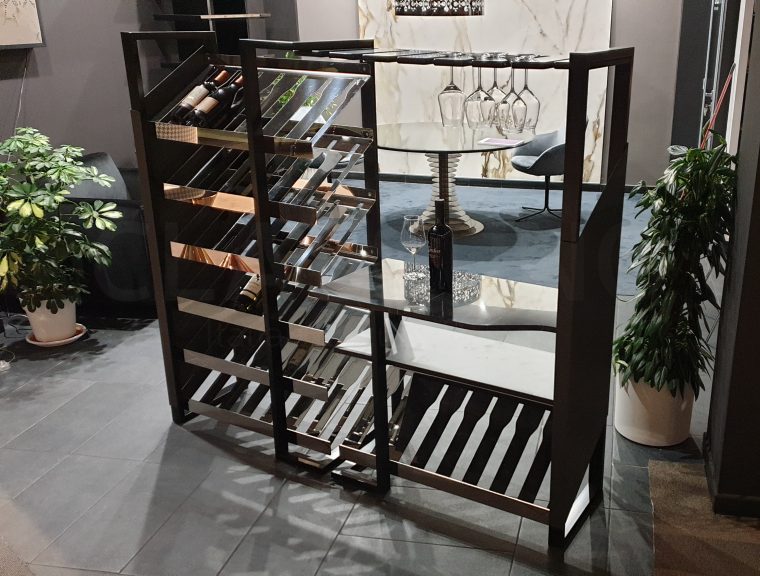 About us
We at Classuno design and produce high-end furniture and accessories, including custom-made ones. Luxury, quality, Made in Italy, creativity and craftsmanship are our strengths.
Our works are suitable and adaptable to all environments and architects' projects, whether it is your home, your office, your shop.
Our showroom is located at Conversano (BA) in Via Piero Gobetti 4 – Apulia – Italy, where you can touch the quality of our products and buy our creations.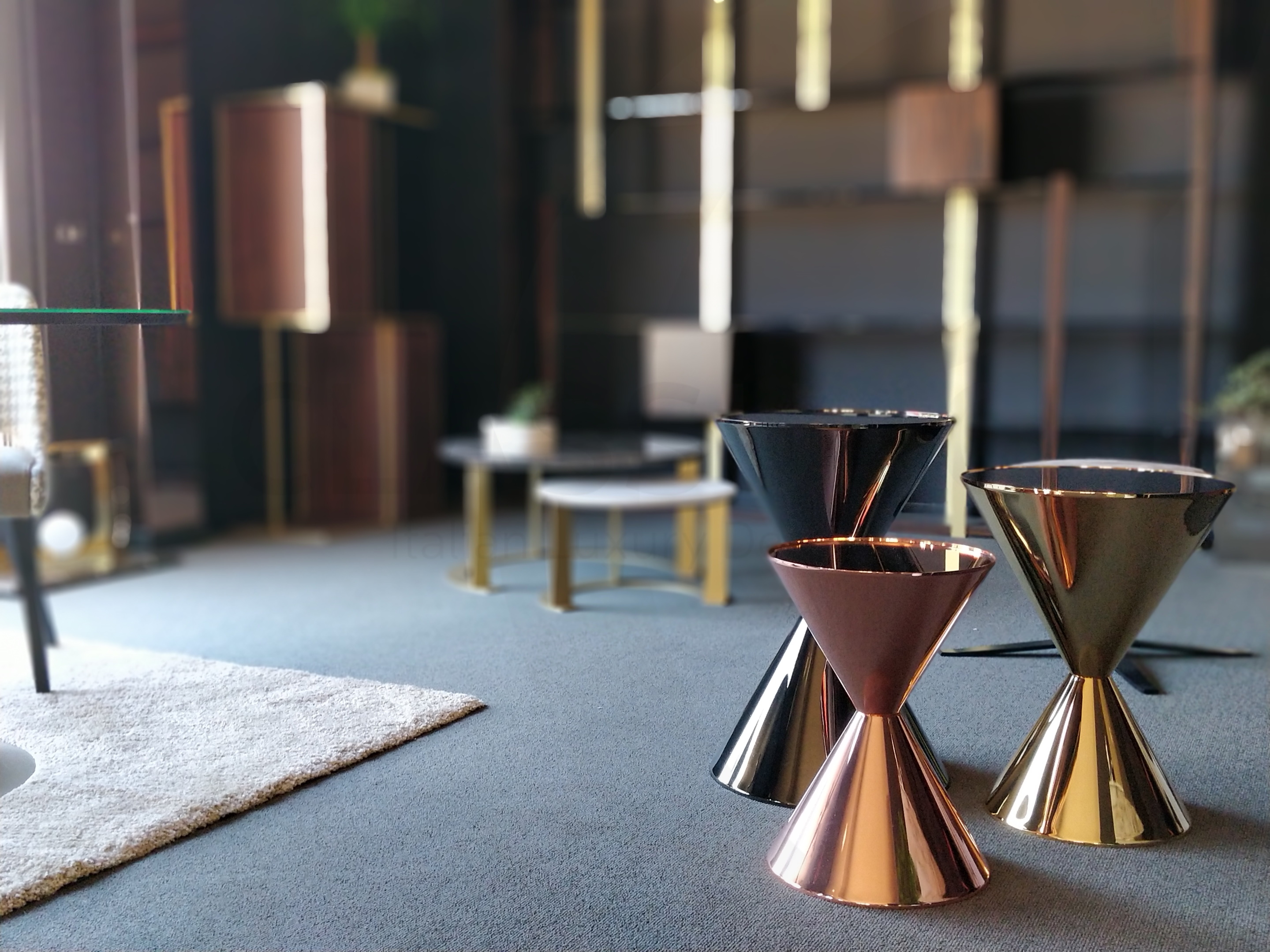 Products by Classuno
If this were a story, it would tell the solid and shining beauty of its concepts, created to elevate the experience of living: tables, bookcases and furnishing accessories are the protagonists of an all-Italian adventure, where design, raw materials and manufacturing they merge, giving rise to the most daring perceptions of luxury, declined with grace and innovation in our many facets.
Materials and finishes
We use the best materials on the market such as metal, steel, wood, marble, ceramic and crystal. These are carefully worked by expert craftsmen. The result is a range of unique and original high quality products.
Classuno is Made in Italy
Made in Italy is not only a designation of origin, but it is above all a unique quality brand in the world and we are honored to be part of it.